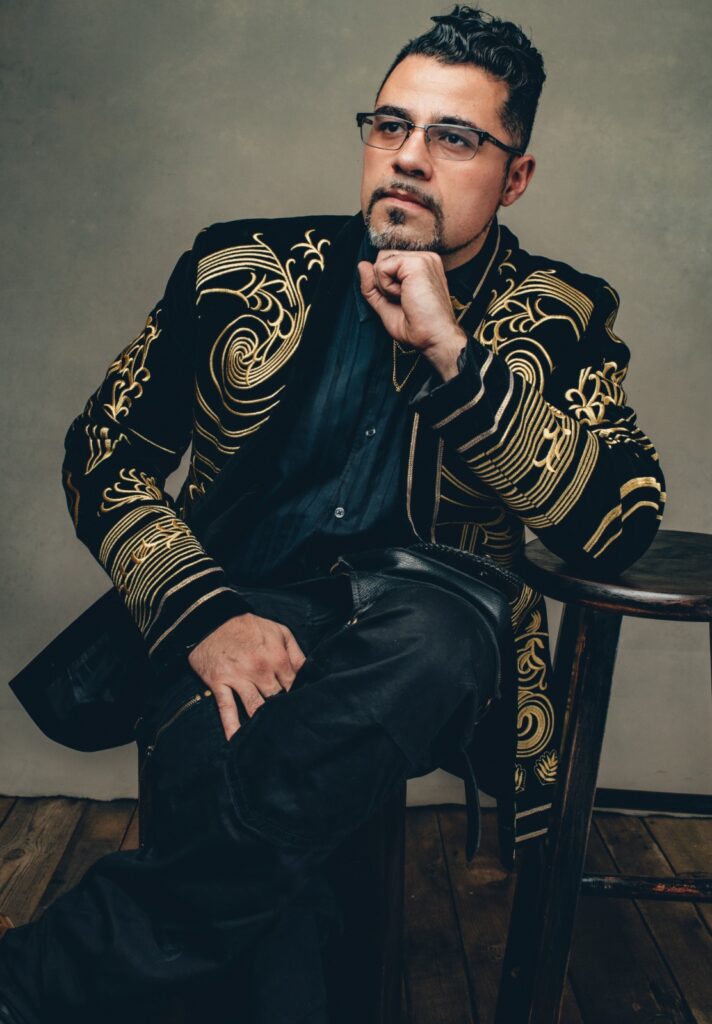 Founder of the SpArc, Transformational Coach &
Psychedelic Ceremonialist
Since experiencing a life-defining psychedelic rebirth in 2008, Ehren has pursued the mindful study, use & facilitation of sacramental entheogenic compounds as a cornerstone of self-actualization, spiritual growth & servant leadership. Through creating a strong connection of trust & psychological safety paired with innovative high performance coaching techniques, he helps ensure clients feel empowered and deeply supported in their journey of growth, discovery and personal evolution. To date, Ehren has facilitated over 120 high dose 1 on 1 ceremonial journeys, served as lead facilitator in 10 psychedelic retreats and has helped dozens synergize personal mission with career evolution.

After a decade as an award-winning producer & high-performance team builder, netting over $100M in gross regional income through festivals & events, in early 2021 Ehren founded The SpArc: A groundbreaking coaching approach that utilizes rites of passage immersive experiences to dramatically elevate awareness, embodiment, and impact. The SpArc currently serves as the SouthEast regional service provider for the Nation's first harm reduction psychedelic facilitation service Psychedelic Passage. In late 2022, the SpArc celebrated the welcoming of two highly experiences coaches & ceremonial facilitators Sarah "Salix" Lavine and Nathan Taylor. In the Fall of 2023, the SpArc will be launching the "Communitas Sanctuary" retreat center. Located just 20 min north of Asheville, NC on 11 acres in the Blue Ridge Mountains, Communitas will form an epicenter for Rites of Passage ceremonial immersive experiences. The sanctuary will also offer boutique lodging for 15+ guests featuring immersive sound & movement facilities, botanical gardens, visionary temple spaces and an expansive menu of holistic wellness offerings & services.
Ehren Cruz is a Historian & Anthropologist, Third Wave Psychedelic Certified Coach (CCP1), CTA & ICF Professional Certified Coach (PCC), Master Ceremonialist, Trained Harm Reductionist, Loving Husband & Proud Father of 3 Little Ladies. He is devoted to the healing & self-actualization of self & others in all facets off his life.



Transformational Coach & Psychedelic Facilitator Co-Founder of Psychedelic Society of Asheville
Sarah Levine is a psychedelic guide whose passion is in helping others safely prepare for, navigate, and integrate non-ordinary and transpersonal experiences. She is informed by a long history of personal exploration into psychedelic states and through working with them intentionally, she has addressed complex trauma and healed from chronic illness. There is really nothing that she can't hold space for with a loving mind and open, accepting heart.
Sarah is a Certified Transformational Recovery and Psychedelic Integration Coach with Being True To You. She co-founded Group KAP (Group Ketamine Assisted Psychotherapy), where she facilitates in-person ketamine workshops for groups of people while exploring novel frameworks for integrating psychedelic therapies into society.  Sarah has over 300 hours of experience as a Psychedelic Guide with Mindbloom, a virtual ketamine clinic where she has helped transform lives all over the country. She is Tripsitters trained, trauma-informed, and a certified herbalist who studies and practices Western Herbalism, Ayurveda, and Traditional Chinese Medicine. Having earned her degree in Ecopsychology from Prescott College, her work supports others in reclaiming a connection to the natural world, and considers psychedelic states to be a catalyst for enhancing our sense of relatedness and belonging to our wild, resilient planet.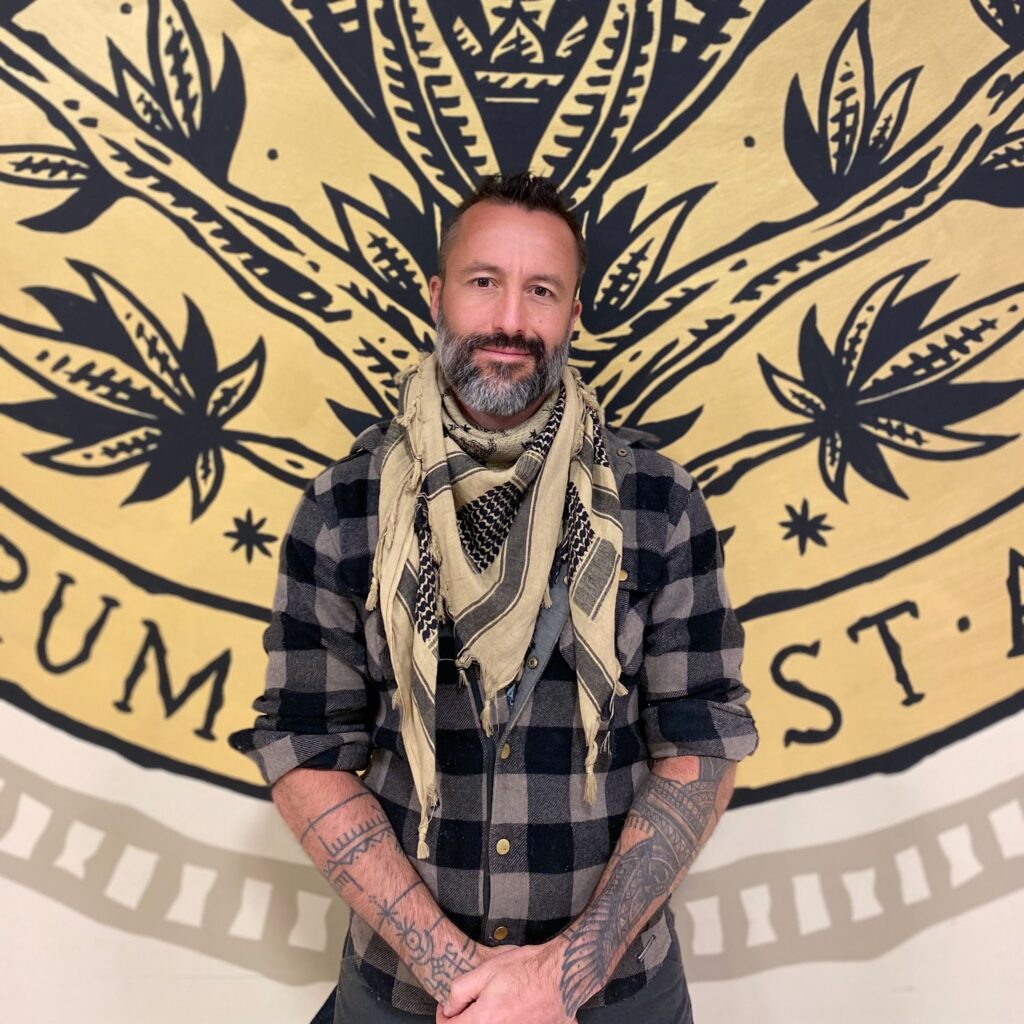 Transformational Coach & Psychedelic Guide Founder of Lux Botanicals
Nathan is an explorer of consciousness, with an academic and professional background in philosophy, chemistry, ecology, and purpose-driven entrepreneurship.  He has worked with psychedelics for 25 years, both personally and as a companion and guide for others. He is a compassionate supporter of expeditions into consciousness for self-realization, healing, self-improvement, and pursuit of the ecstatic mystical/unitive state.  Nathan has experienced first hand the potential for the psychedelic experience, when used skillfully and applied with intention, to empower one to break through some of the toughest challenges of fear, grief, and attachment, and to emerge back into the light of hope, self love, purpose, and motivation. He believes that safety, in body, mind, and soul, is paramount for a successful experience with these sacred and powerful gifts.  This safety is what Nathan seeks to provide to others, both professionally and personally, to encourage one to risk the liberating leap into the psyche.    
In conjunction with his guide work, Nathan is a craft medicinal plant product maker through his business Lux Botanics.  He is also building Mount Lux, a "base camp" of content, tools, and services for those exploring that mythic mountain of illumination, Consciousness. Finally, he is an end of life support volunteer and is helping build the non-profit community supported hospice Center for Conscious Living and Dying in Asheville, NC. Throughout it all, he is continuously inspired and delighted by his experience as father to a bright 8 year old daughter, Aya.