It's been a month since Psychedelic Science, and I can still feel the excitement and inspiration emanating from that landmark experience. After weeks of pouring through my notes from dozens of lectures, workshops, panels and presentations; I've distilled down 5 major takeaways I'll be carrying forward from the conference.

1) Psychedelic Science & the Sacred are merging. Reflections from scientists of impeccable rigor & integrity such as Roland Griffith, Bill Richards and Stan Grof – all spoke at length about the importance of embracing the spiritual at the heart of psychedelic discovery. These compounds serve as gateways to "higher states of perception while engaging with the great mystery of consciousness… Are you aware that you are aware?! What a gift!" ~ Dr. Roland Griffith

2. Indigenous Acknowledgement & Reciprocity is key to a balanced emergence of the work. As we celebrate the dawn of a new day in psychedelic acceptance, may we not forget the indigenous who have communed with these plants at the hearth of their traditions for thousands of years. We have a lot to learn and they are willing to teach those who will humbly listen. Honoring the wisdom from generations of ceremonial sacramental use is essential in developing a healthy well-rounded relationship with these medicines.

3. Psychedelics are not just for the unwell. Personal Growth, Spiritual Connection, Initiation, Self-Actualization, Flow & Optimization and yes – pure Consciousness Exploration are deeply relevant reasons for using these compounds. Mental health is serving as a critical gateway of access and a central vehicle of acceptance given the gravity of our contemporary mental health crisis. Yet developing an overarching safe, transparent and ethical community culture around these medicines is central to their longevity.

4. Decriminalization, Legalization & FDA Approval are just a beginning. How to regulate the safe, ethical and intentional use for personal, partner, and group facilitation is a challenging question that will take a generation of thoughtful exploration & experimentation to learn best practices for.

5. Psychedelic Art, Music & Culture is not only Alive & Well.. but its mind blowing! The Deep Space exhibit was a phenomenal expression of radical creativity. From an exquisite art gallery, inspiring installations, sound & frequency healing stations, tea lounges, and so much more.. this little slice of psychedelic heaven really put into perspective the limitless potential of creativity when catalyzed through intentional psychedelic use. I'm thrilled by the idea of what wonders await us when we can openly explore the use of intentional psychedelic medicines in the furtherance of innovation and creative genius.

I can go on forever about the insights gleaned from the experience… but let's rest on these five points and I'll "Hold the Gold" for now! Did I leave anything out? What are your big takeaways?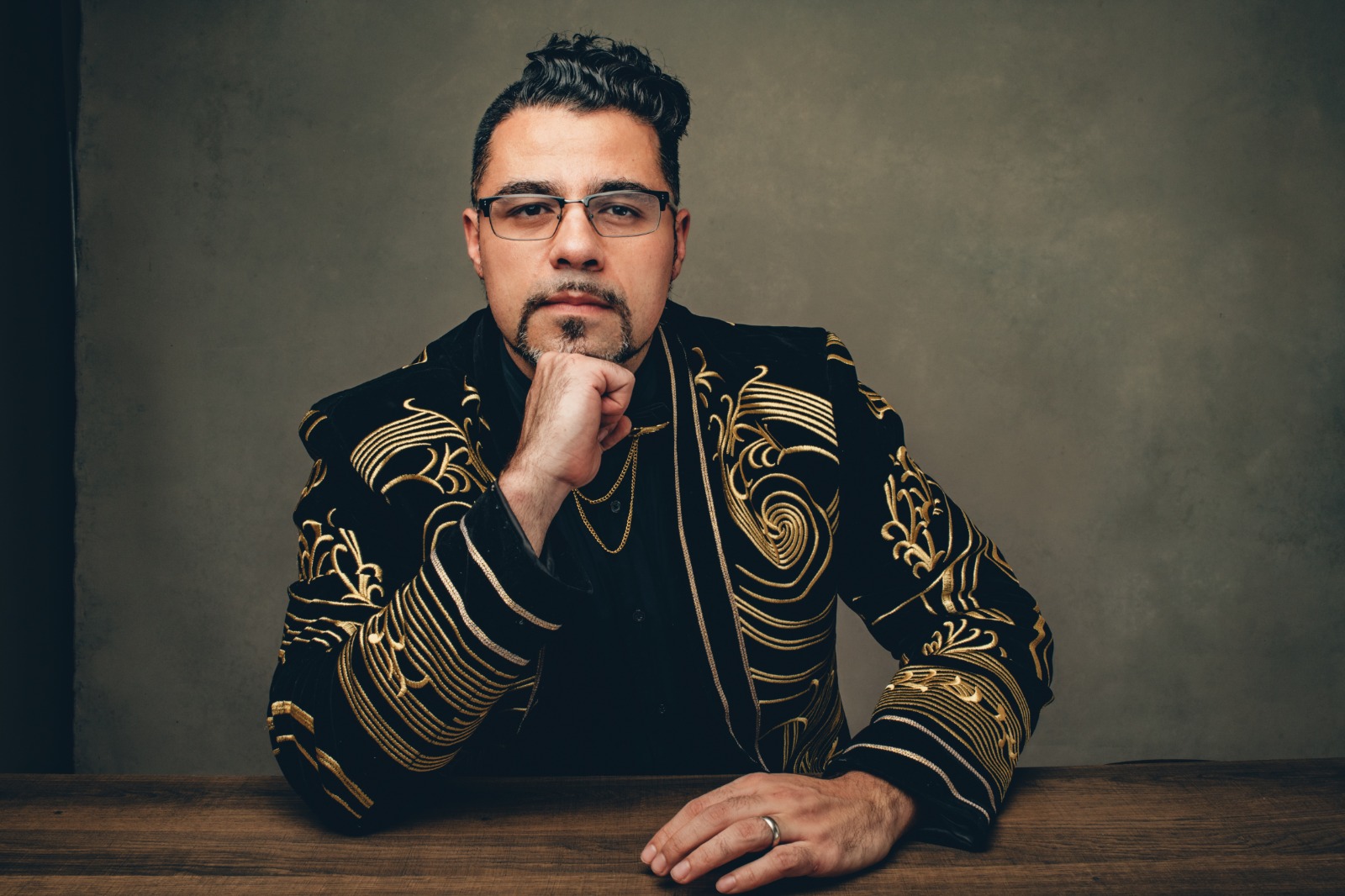 Ehren Cruz is an Anthropologist, CTA & ICF Professional Certified Coach (PCC), Third Wave Psychedelic Certified Coach, Master Ceremonialist, certified Harm Reductionist, Loving Husband & Proud Father of 3 Little Ladies. He is devoted to the healing & actualization in all facets of his life.